About three and a half years ago, on St. Patrick's Day weekend 2012, I was in Allentown, PA for my very first writers conference.  I didn't know anyone there prior to going, and the crowd that attended wasn't very big on hanging out after hours, so I spent my evenings that weekend sitting alone in my hotel room.  I'd read.  I'd write.  I'd watch TV.
And I'd get on eHarmony.
I'd created an eHarmony account several months prior, finally giving up on the idea of the concept of meeting someone on my own.  At that point, while I'd talked to several guys through the site, I'd only met one of them in person, and after a few dates never heard from him again.  So it was this particular weekend that I decided to try it again, and lucky I did.  Because that weekend, while I was alone in my hotel room in an unfamiliar place, most of the time I spent on eHarmony, I spent talking to one guy in particular.
His name was Alan.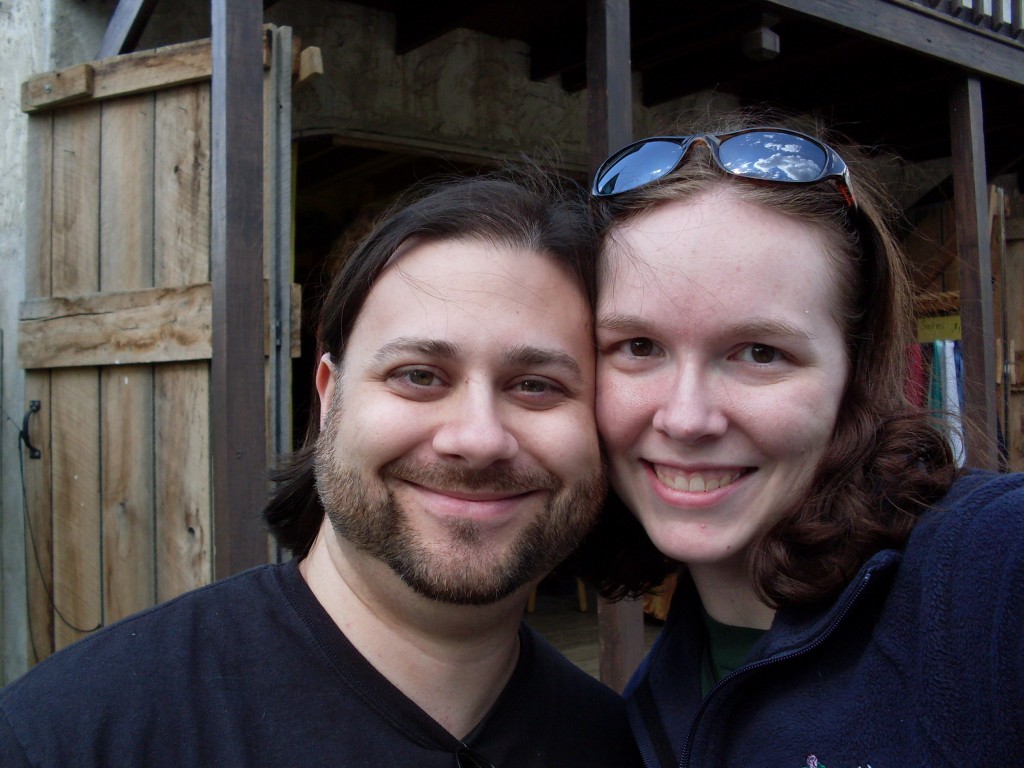 It wasn't very long before we decided to try meeting in person, at a Starbucks in downtown Dublin, Ohio.  And it wasn't long after meeting for the first time that we went out on our first date.  Before long, we'd been out on several dates and decided we were officially in a relationship.
Not too terribly long after that, I knew I was in love, which was a new thing for me.  I'd only had one other serious boyfriend, and that was back in high school — and while I'd been fond of him, I had always known that I'd never been in love with him.  It was different with Alan.  I knew I was happiest when I was spending time with him, even if we were just watching a movie on the couch.  When he sent me "good morning" texts, I smiled.  I missed him when we were apart.
Eventually we started talking casually about spending the rest of our lives together, marriage, the future…all that fun stuff.  We pretty much agreed that we were both interested in marriage.  About this time, we went on our first vacation together — a Caribbean cruise in June 2014.  I'd already been dropping subtle hints about proposing, and some friends and family didn't help this much when they kept saying that surely Alan was going to propose on the cruise.
He didn't propose, but we had a great time together anyway.  It was the first time for both of us on a cruise, and the first time Alan had ever been out of the country, so we had adventures and laughs and it was great.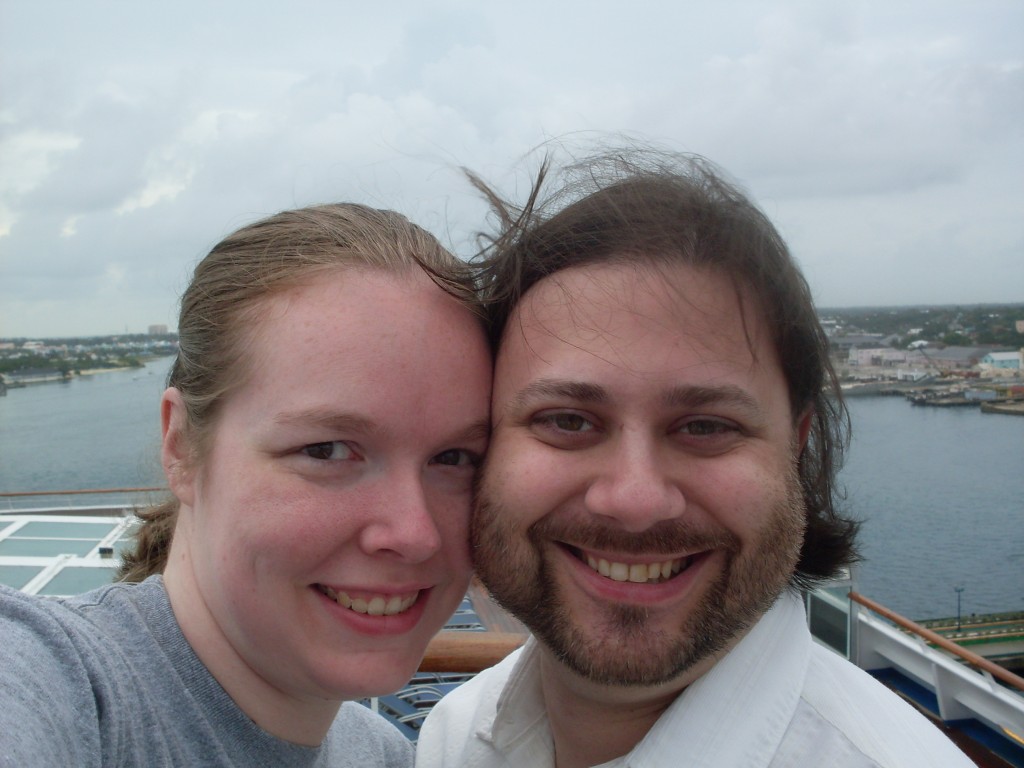 It wasn't until a few months later, when I was starting to get very discouraged, that Alan finally popped the question and successfully surprised me with it.  One random Sunday in October 2014, while we were both wearing pajama bottoms and old t-shirts, and after I'd had a headache most of the day and he'd been in a sour mood after grocery shopping, Alan made us dinner (not unusual, as he's the cook in our relationship).  After eating, while we were still sipping on our wine, the conversation veered back over to marriage and the future again, something that had been happening on a regular basis by this point.  And then he asked me to marry him, I asked if he was serious (I couldn't tell), and he pulled an engagement ring out of his pocket.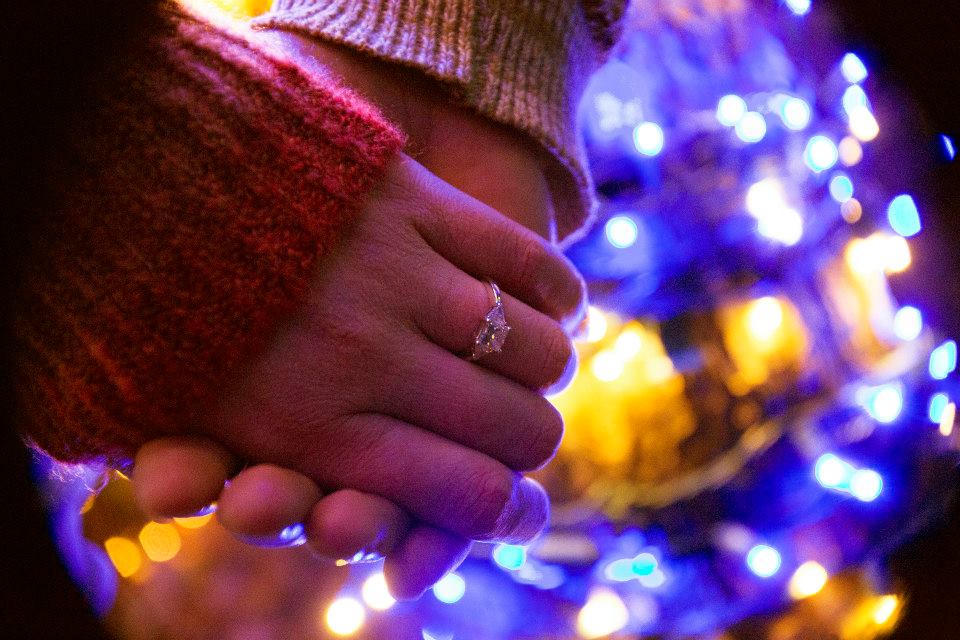 Fast forward almost eleven months later, and at the end of August 2015, we found ourselves at the front of my church.  He was wearing a tux.  I was in a white dress and veil and tiara (because tiara).  One best man, one groomsman, one maid of honor, and three bridesmaids were standing next to us.  And in front of our family and friends, we declared our love and made vows and at the end we were pronounced husband and wife.
What's most impressive, I think, is that I managed to not completely break down sobbing in the middle of the vows.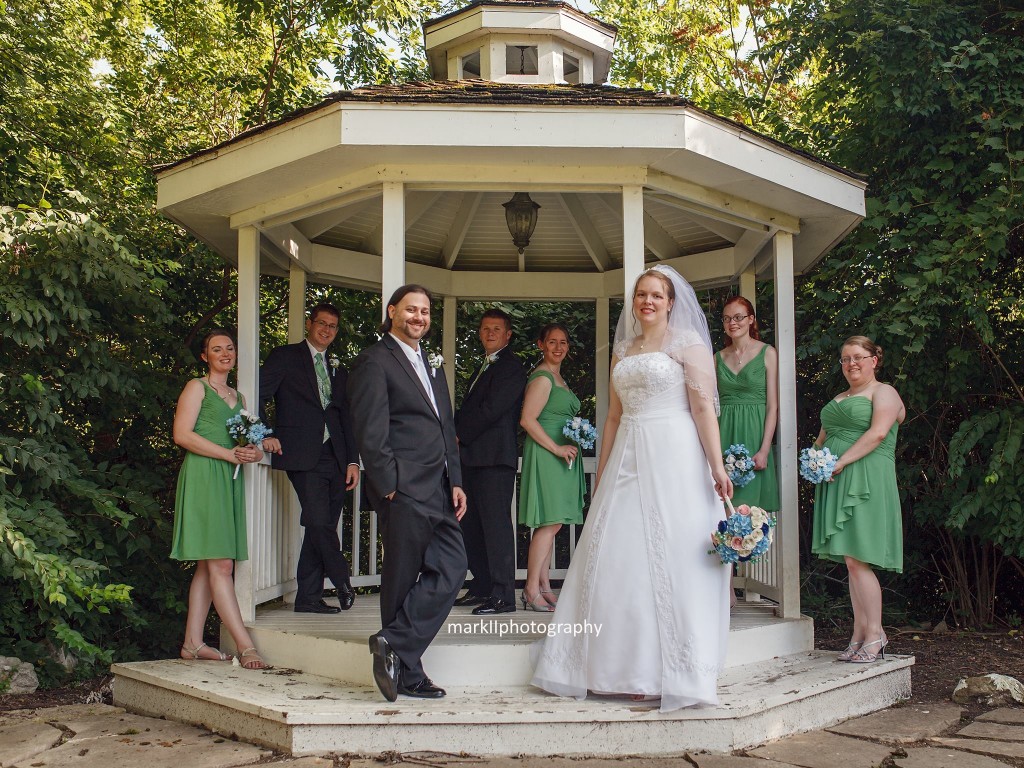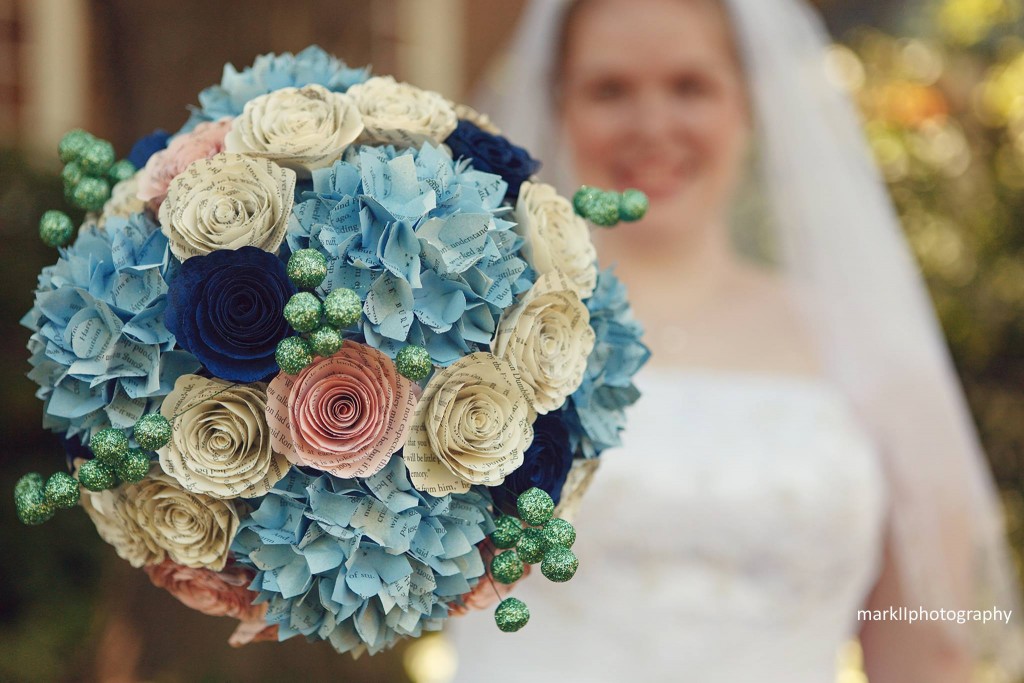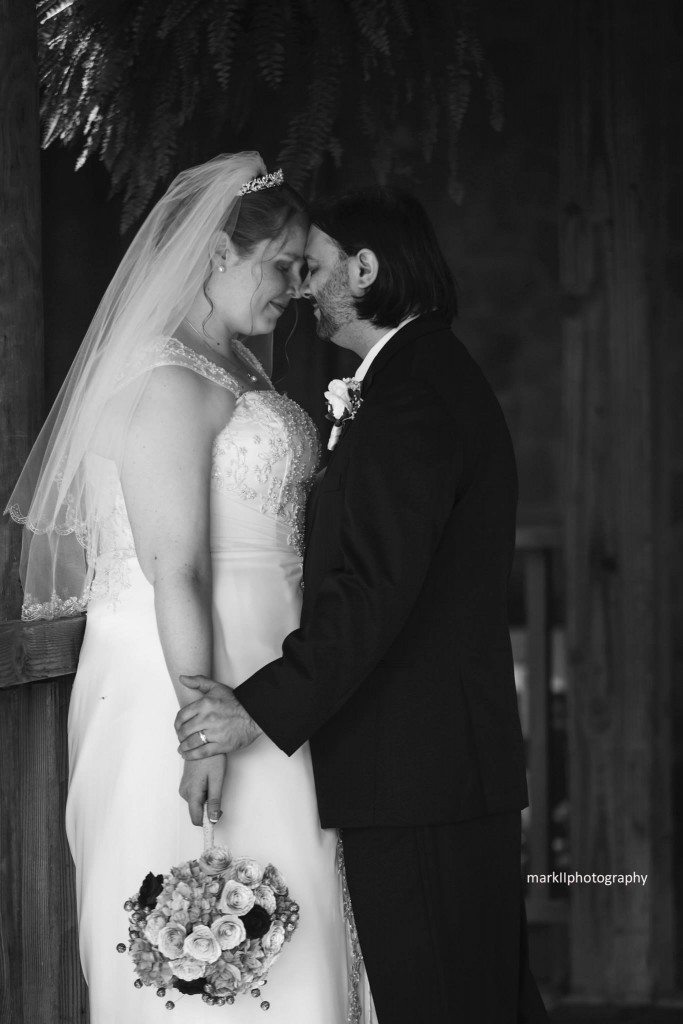 We went on our honeymoon the next day to Jamaica, and spent a whole, wonderful week at an all-inclusive resort.  It was heaven just to be together, without work dragging us apart or the normal distractions of the day to day.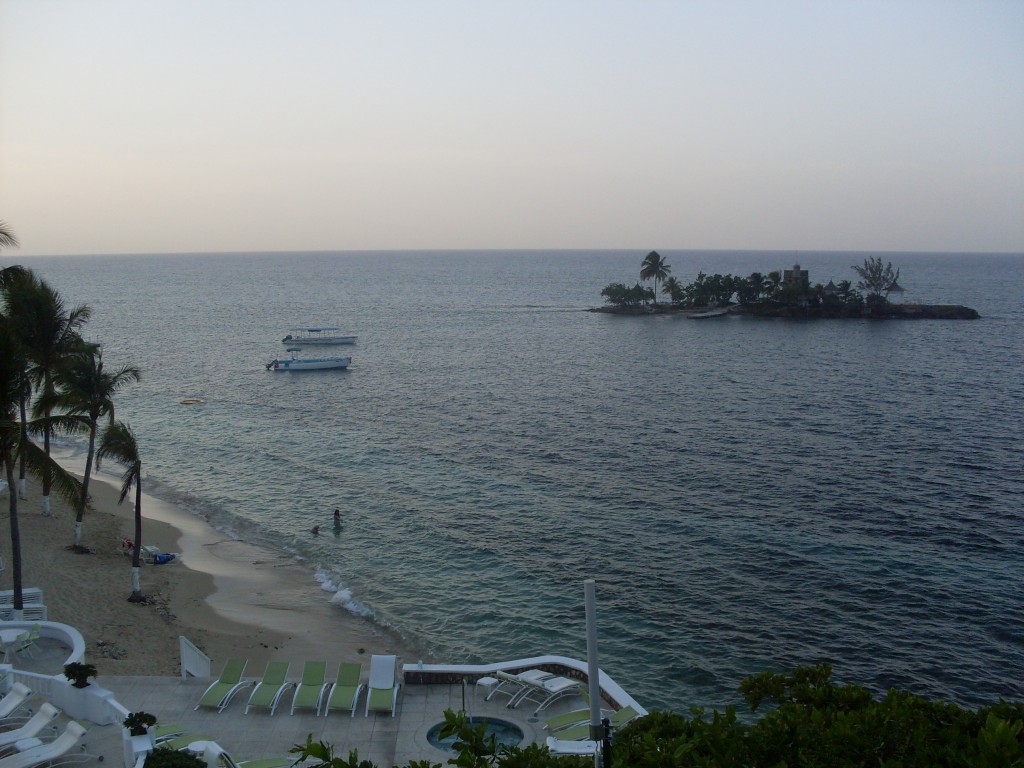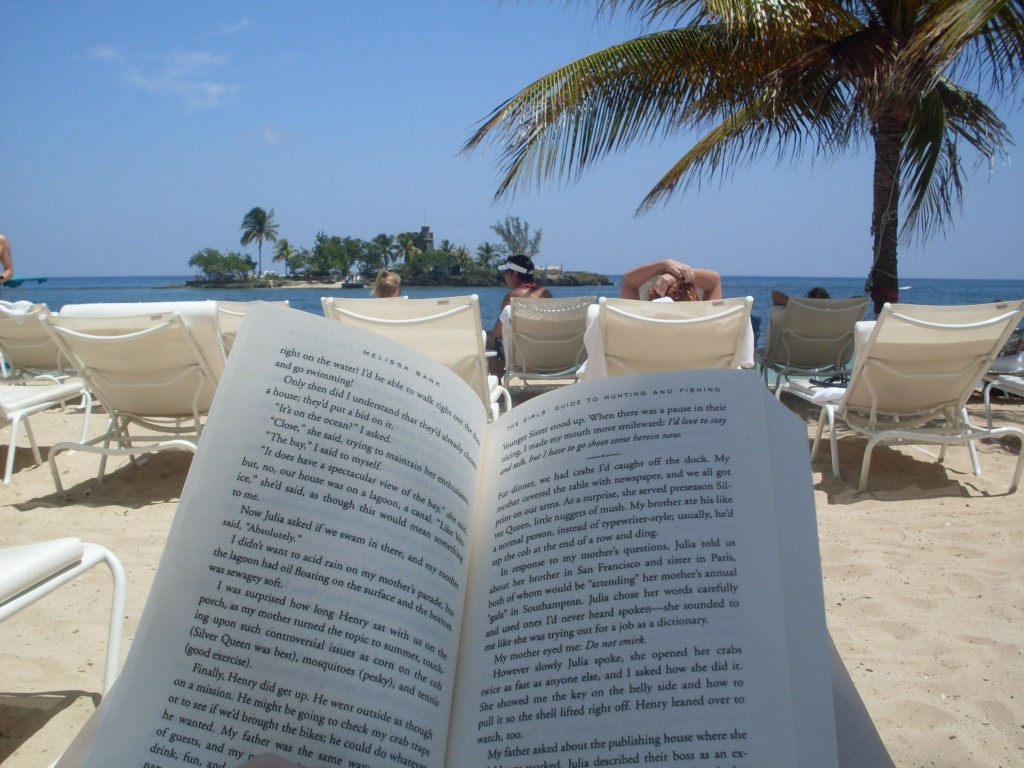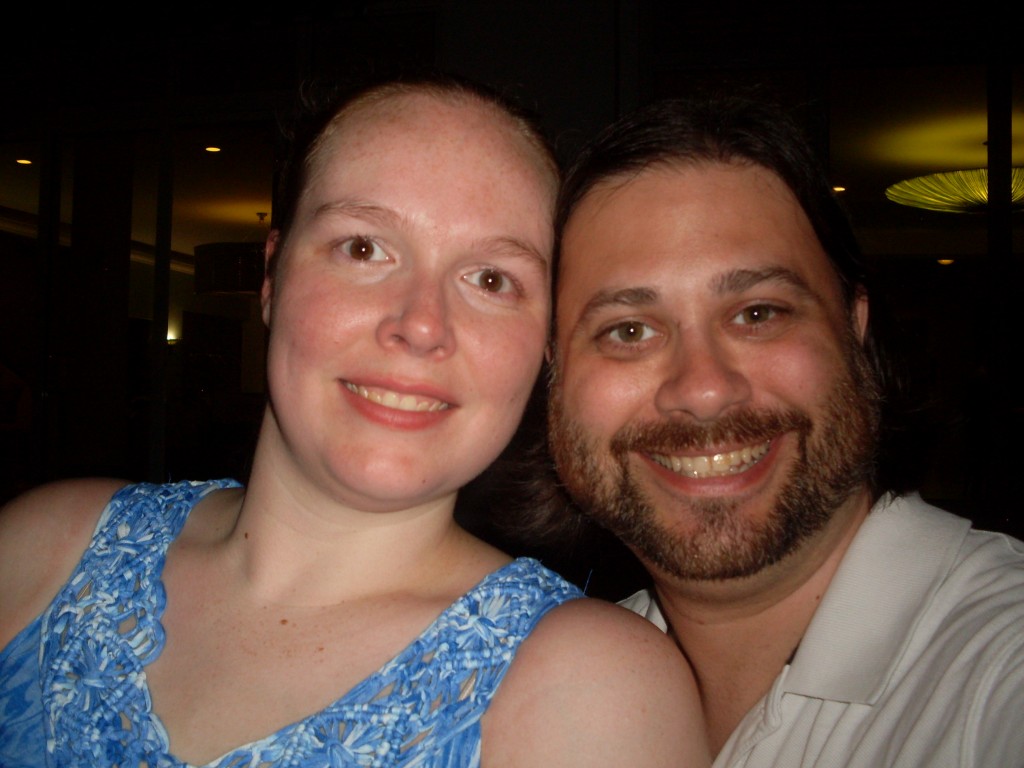 We've been home now for a little over a week.  And we've been married for a little over two weeks.  There are no words to fully describe how happy I am (or how much I teared up again writing all of this).  We're on to new adventures together — Alan is starting to talk at tech conferences, and I'm in the process of starting my writing career for real.  Soon, we hope to be house hunting.
But I for sure will never forget the St. Patrick's Day of 2012, when I started talking to this guy on eHarmony…our first cruise together in 2014 where everyone was convinced he was going to propose…the night he really did pop the question in October 2014…or the beautiful, sunny August 22, 2015, when we got married.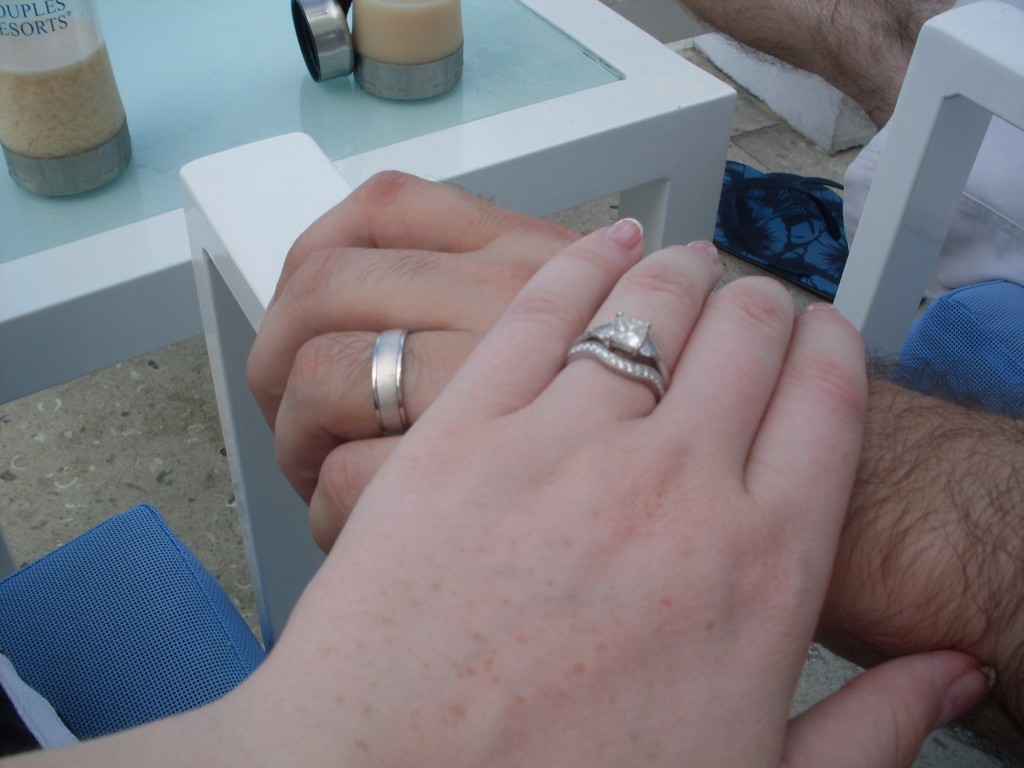 (If you'd like to read Alan's post about all this he did on his website, that can be found here.  It made me tear up, but that's also largely because he doesn't tend to get sappy about us online, so it was a lovely surprise.)