I didn't realize until recently that it had been so long since I posted on this site.  I guess I'm remedying that now.
I have no real excuse for being away for so long.  Since I've last posted, my husband and I have settled happily into our home.  We adopted two cats (Peach and Cozette) when they were kittens, and now they're two years old.  We went on another cruise.  And, most importantly, I gave birth to our daughter, Kayleigh, in July 2018.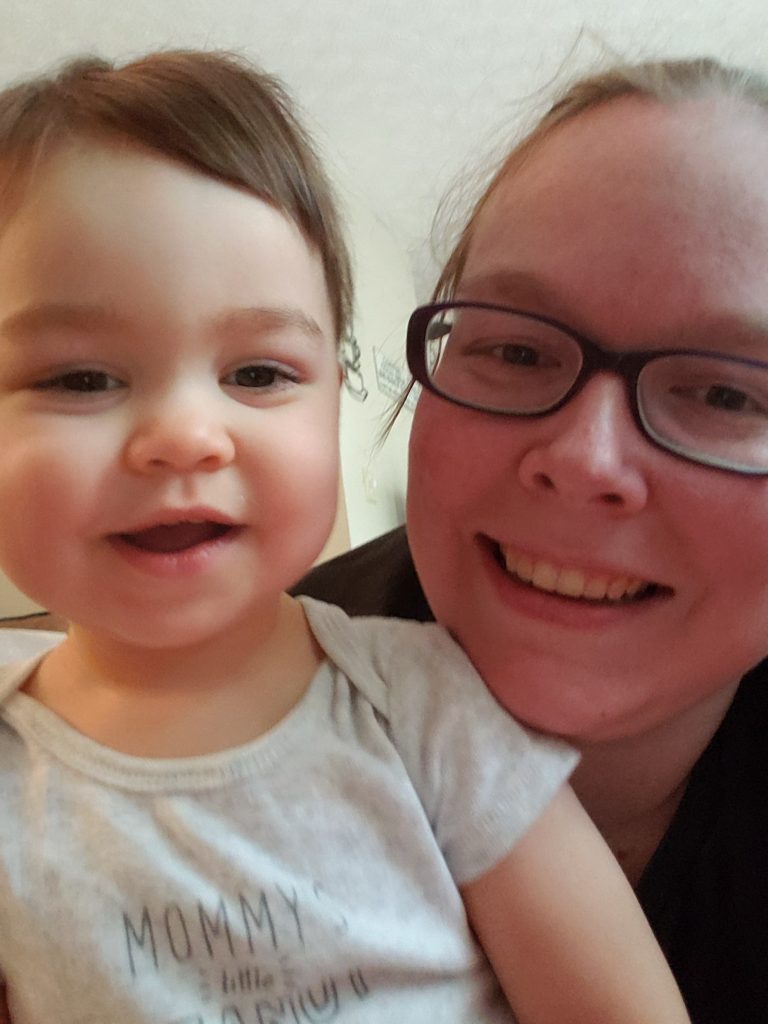 It hasn't just been this site I haven't been keeping up with — upon the onset of pregnancy exhaustion, I got away from writing and reading.  My novels and publishing goals kind of fell by the wayside as we prepared for our daughter's arrival, and I didn't really have the mental capacity to form stories anyway.  And then came a 24-hour labor, followed by c-section recovery and newborn sleeplessness and colic.  We had to readjust to a new normal what felt like every couple weeks as K reached different milestones and changed her routine and grew.
And, still, writing and reading fell by the wayside.
I jumped back into Irish dance (no pun intended) and handbell choir as soon as possible after giving birth.  Keeping up with those two activities on a regular basis has helped me not lose ALL of myself, something that was harder to achieve than I realized before motherhood.  My day job has been a blessing too, because I work almost exclusively from home and can largely make my own hours, so I jumped back into that quicker than I normally would have too.  Since my day job consists of some writing and proofreading, it has kept my writing skills honed, at least, and gives me something else to focus on than Sesame Street.
The truth is, though, that I have felt like part of me is missing since July 2018.  Although I love my daughter and adore watching her grow and learn, although I make sure to get out of the house for Irish dance classes and handbell choir rehearsals, I have still been missing writing stories and reading books.  I have always wanted to refocus on my publishing goals, and revision goals, and writing new stories, but the mom guilt is strong.  Part of me wondered if, on top of my day job and Irish dance and bell choir, would I be stealing too much time for myself away from K?  I was proud of myself for participating in NaNoWriMo 2018, even though I didn't cross the finish line, but that was one month, not all the time.
And then, on our anniversary date night, my husband pointed out I should be writing again.  He told me maybe I should be going to writers conferences again.
With that, I decided: it's time.  It's time for me to recommit to the goals that I had had long before getting pregnant and having a baby.  It's time for me to jump full-force back into writing my novels, revising projects I abandoned two years ago, and start actively pursing a publishing route again.  It's time for me to not feel bad about taking a small amount of time for myself some evenings or weekends to work on my writing.  It's time for me to take workshops and classes again, eventually return to attending conferences.
It's time for me to find my writing self again.