I love Christmas.  It's my favorite holiday, and has been for as long as I can remember.  I love the child-like wonder.  I love the Christmas trees and other decorations.  I love family traditions — and seeing extended family that we don't get to see very often.  And I love, LOVE, the Christmas lights.
Basically, I become a child.
In fact, I love the Christmas lights so much that I'm pretty sure my husband is a little nervous to see what's going to happen to our house (when we finally have a house) the first Christmas we're there.
So it's no wonder that I absolutely love going over to the Columbus Zoo to see their "Wildlights" about this time every year.  My husband and I even had our engagement photos taken at the Wildlights last year!
Last Friday, we made our annual trip to the Columbus Zoo (all of five minutes away) to see the Wildlights.  Of course, it's been freakishly warm here the last few weeks, so it seemed like everyone else in the city had the same idea (we found out later that we picked a good night — Saturday and Sunday were so packed that it was taking people hours to travel just a few miles).
It was a beautiful night, and it was so much fun to see all the lights.  Here are just a few pictures that I took that night!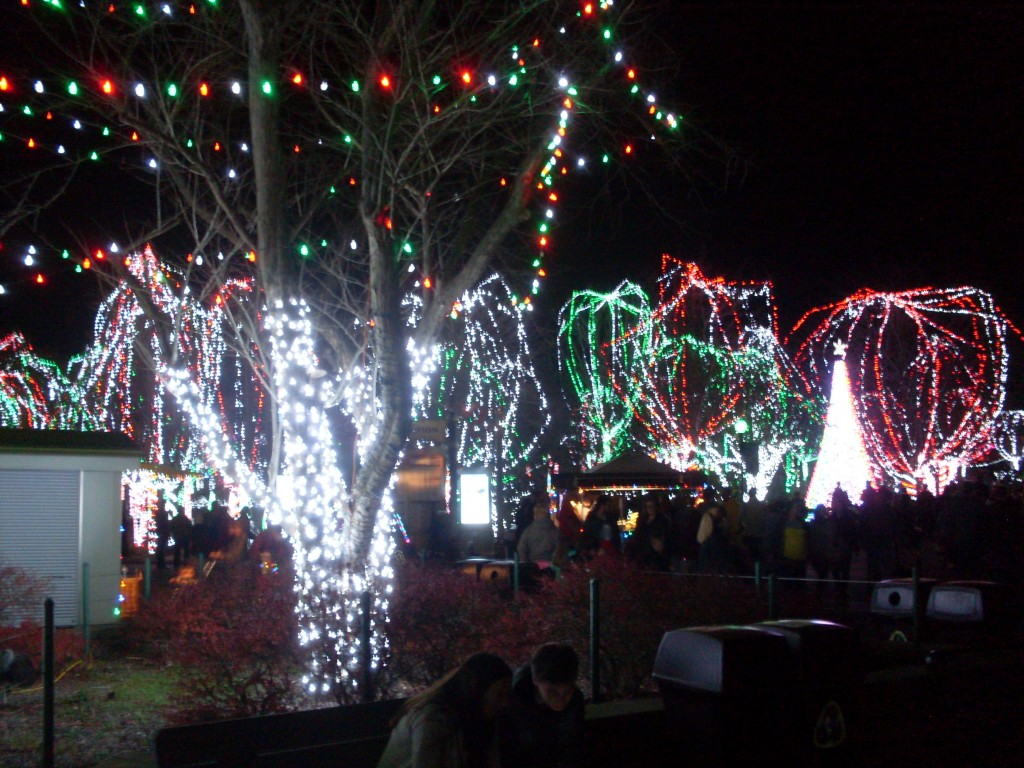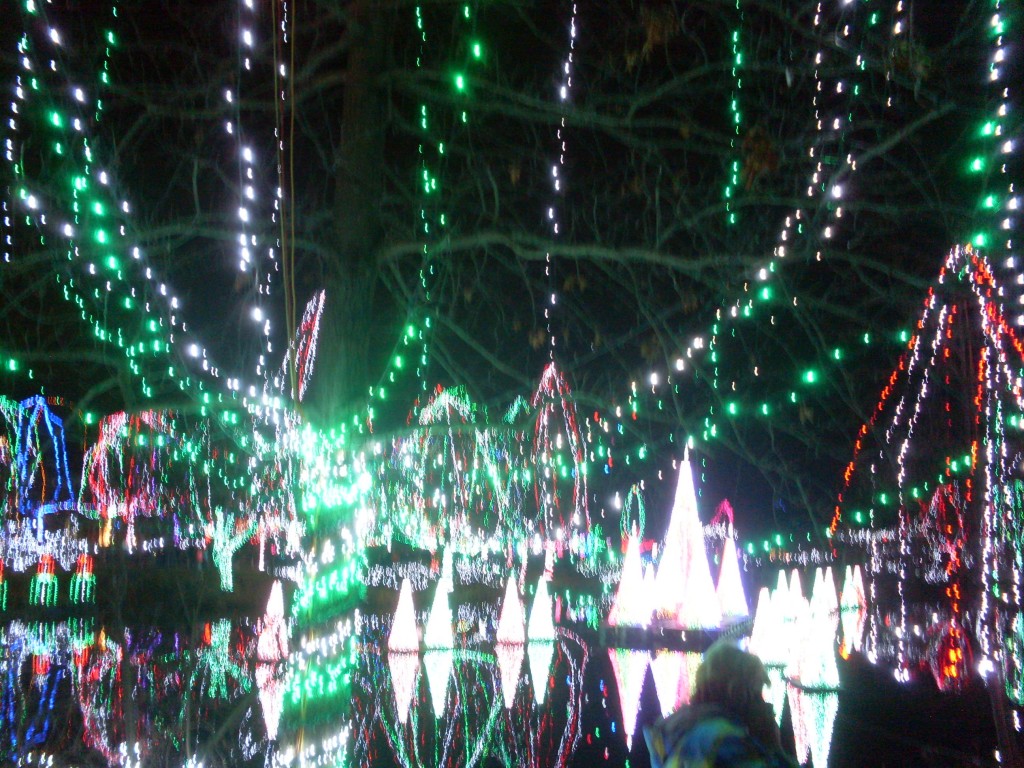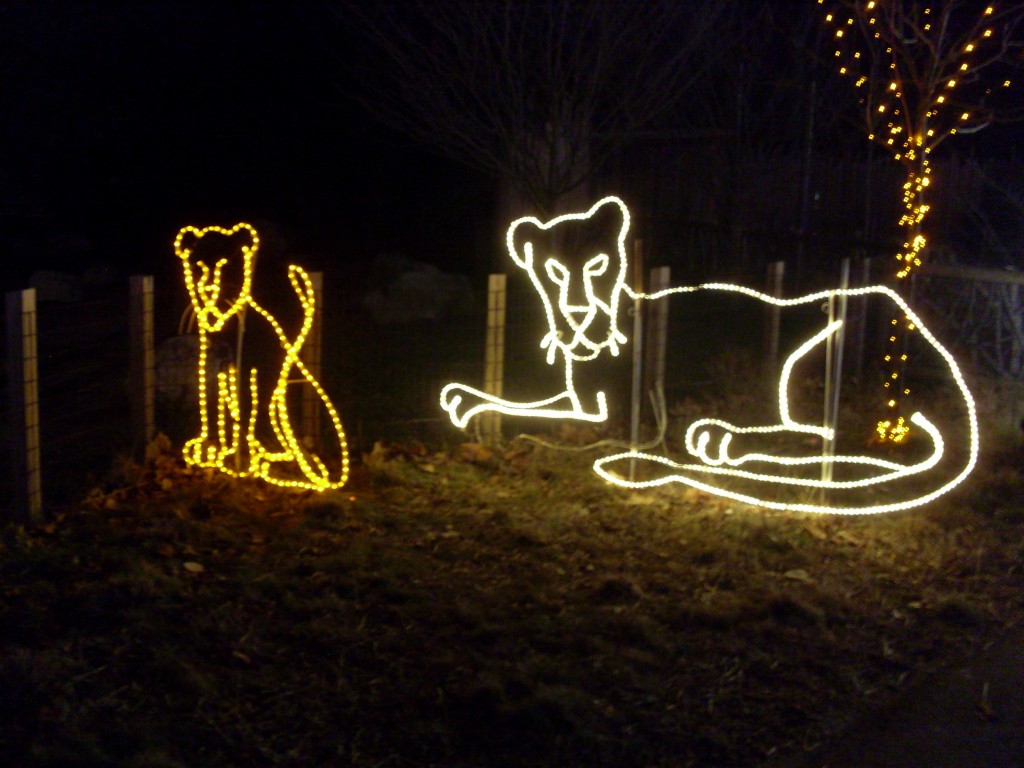 And my favorite picture I took…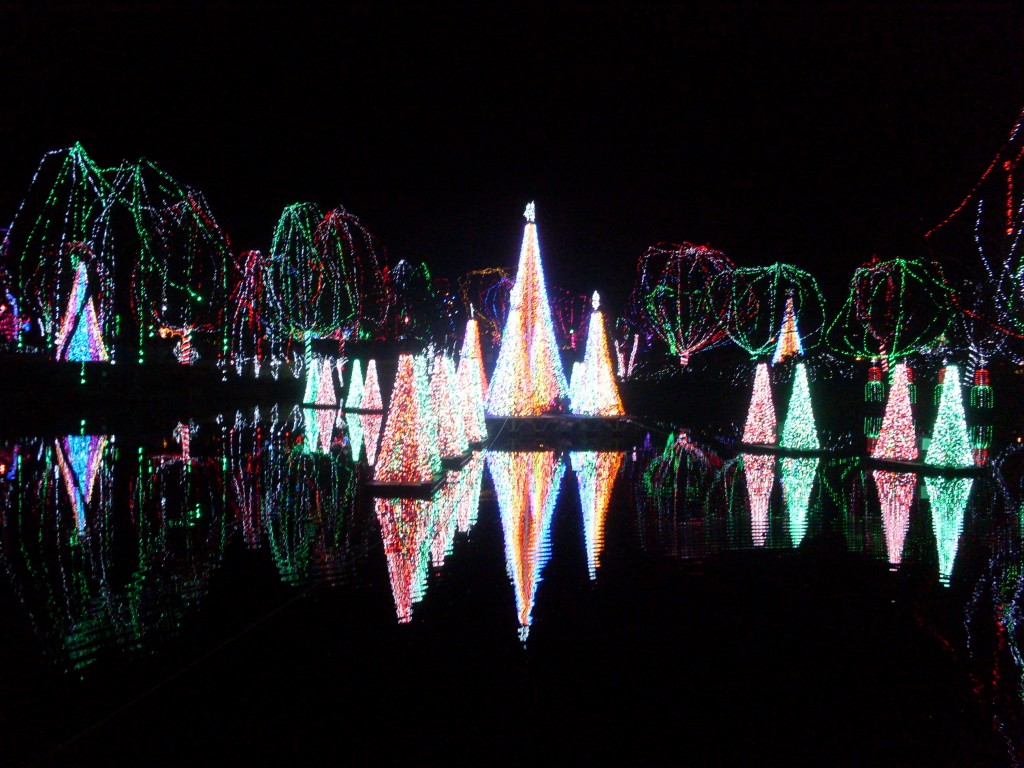 What are some of your favorite things to do around the winter holiday season?  Do you have a lights display that you absolutely have to see?