For the last four years or so, I've been part of this fantastically nerdy group here in Ohio: hp-Ohio, which is a meetup group for adult Harry Potter fans located in and around Ohio.  And while we have many gatherings that happen on an annual basis (BAMFmas in July to celebrate Harry's and Neville's birthdays, a Valentine's tea party in February, a Halloween party each October, and a New Year's Eve lunch wherein we all wear Weasley-style sweaters), one of my favorites is the Crystal Ball.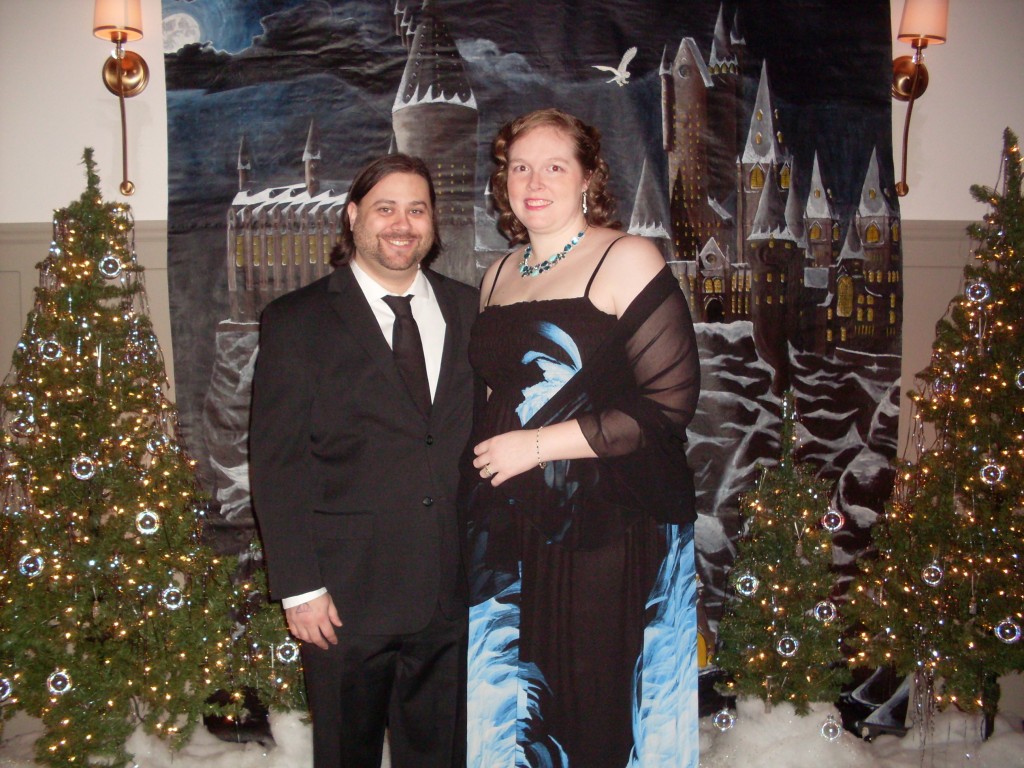 The Crystal Ball is hp-Ohio's Yule Ball, and it takes place in January at the lovely Landoll's Mohican Castle in Loudonville, Ohio.  We get all dressed up, have a fancy night, and, of course, nerd it out.  We basically take over the castle for the weekend, many of us stay in the hotel rooms available there, and we have a grand old time with a bunch of other Harry Potter fans.
This year was my fifth Crystal Ball (what?!) and it was the fourth time I've convinced my husband to come along.  This year was also the tenth Crystal Ball that has taken place at Landoll's Mohican Castle, so it was even more of a celebration than usual, complete with a "memory museum" that featured pictures and memorabilia from each of the past Crystal Balls.
Without a doubt, Crystal Ball is one of my favorite ways to start a new year.  There's nothing better than spending a weekend with some great friends, nerding out and being fancy!